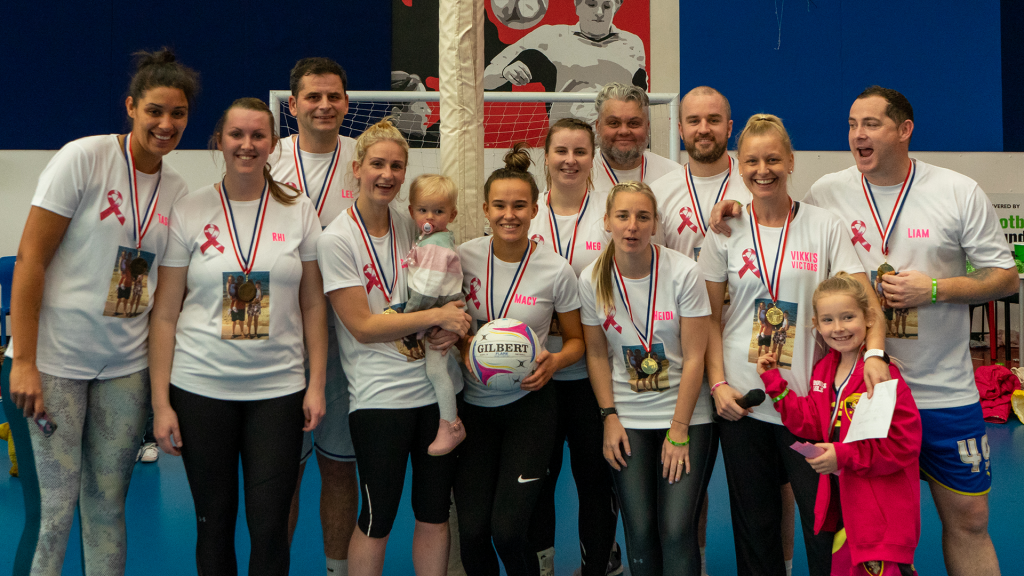 On Sunday 3rd November, a mixed netball tournament was held at Cardiff City House of Sport to help raise money for Velindre Cancer Centre.
Velindre Cancer Centre
Velindre Cancer Centre is a specialist cancer treatment centre located on the perimeter of Cardiff. They provide services to over 1.5 million people across South East Wales and beyond.
MIXED NETBALL TOURNAMENT
The mixed netball tournament, organised by Vikki Healan, was a huge success! Many teams and spectators turned out for the event, including Welsh Netball international Nia Jones.
The tournament was split into two competitions; social and competitive. 'San Portablos' won the social competition, whilst 'Vikki's Victors' won the competitive contest respectively!
DONATE
To donate to Velindre Cancer Centre, you can do so by following this link:
http://www.velindrefundraising.com/donate
CONTACT
For all House of Sport enquiries, call us on 02920002555, or email info@cardiffcityhouseofsport.co.uk.