Parties
AT HOUSE OF SPORT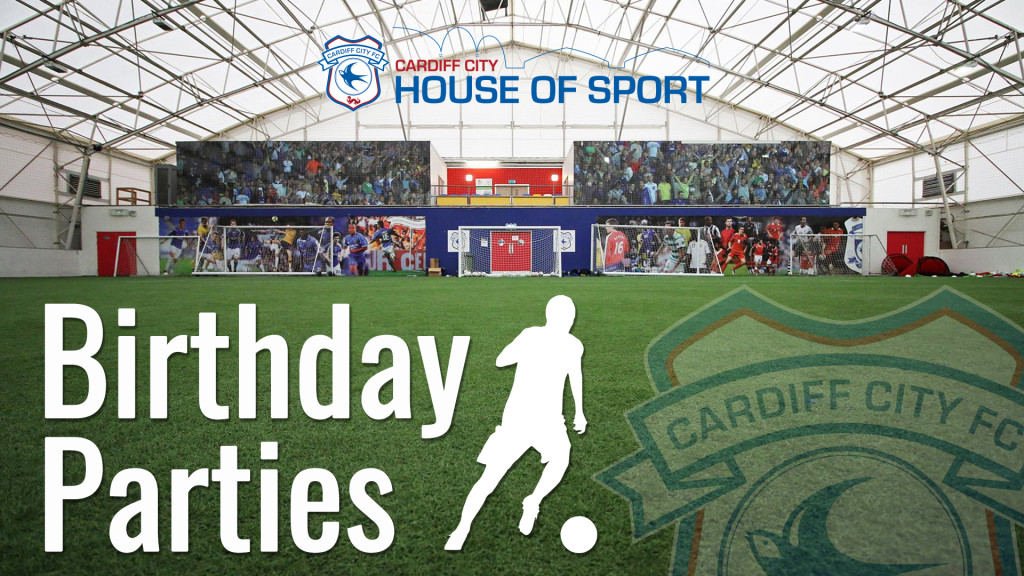 Does your child love football? Is their birthday coming up? Cardiff City House of Sport is the perfect venue for their birthday party! Find out why you should book with us.
WHAT'S INCLUDED
Children can enjoy a coached football party on our first class indoor 3G facility (used by Cardiff City Academy on a regular basis) with a qualified Cardiff City House of Sport coach.
A viewing gallery is placed above the entrance to the indoor 3G pitch, so parents can watch all of the action!
Duration: 1 hour
CATERING
All birthday parties can be fully catered for after the session by House of Sport's independent cafe provider, Cafe Central. You can find out more about their services here.
Note: If you choose to skip catering, you will not be able to bring your own food to the facilities. Although, please feel free to bring your own birthday cake!
PRICES
The football birthday party is priced at £120 for up to 16 children. If the number of children exceeds 16, an extra coach will be required for a small fee of £20.
Extras:
For catering, the cost is just £5 per head, this fee will need to be paid directly to Cafe Central.
HOW TO BOOK
To book or enquire, call us on 02920002555, or email info@cardiffcityhouseofsport.co.uk.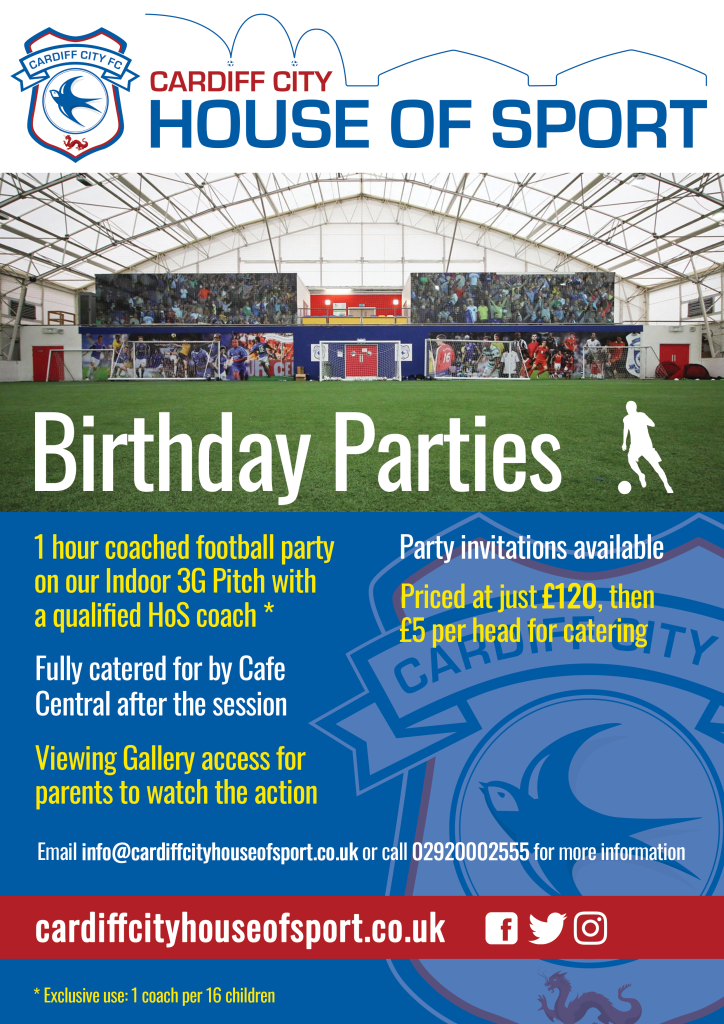 Get in touch
We hope you like what you see! Our team are always on hand to help you with any enquiries about our facilities and bookings. Don't hesitate – get in touch today!