Birthday Parties
AT HOUSE OF SPORT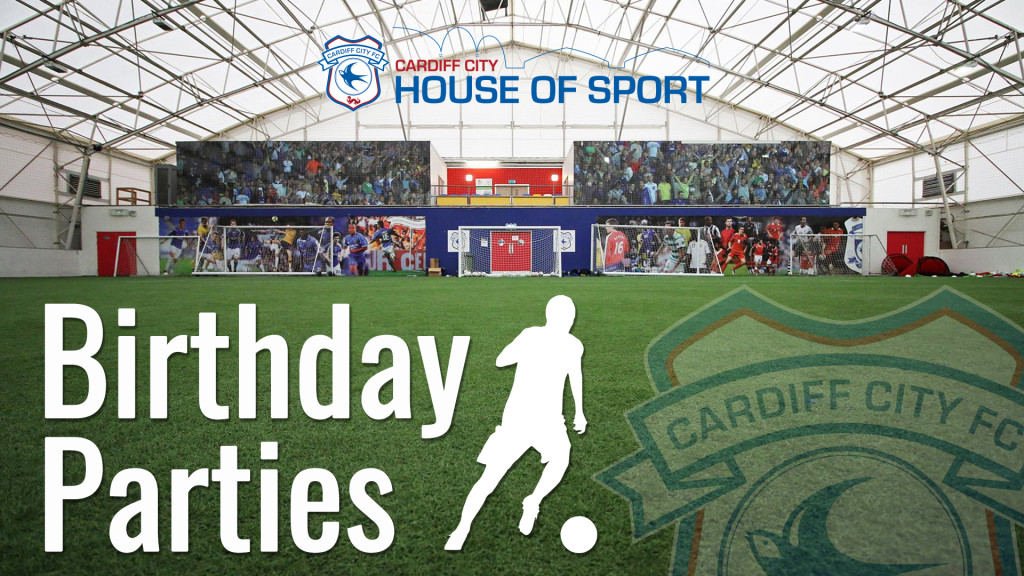 Does your child love football? Is their birthday coming up? Cardiff City House of Sport could be the perfect venue for their birthday party! Find out why you should book with us.
WHAT'S INCLUDED?
Kids can enjoy a 1-hour coached football party on our high quality indoor 3G facility (used by Cardiff City FC Academy and more) with a qualified Cardiff City House of Sport coach. A viewing gallery on the first floor is accessible for parents to watch all of the action. After their session, participants will each be awarded with a certificate and a medal!
CATERING
All parties have the option to be fully catered for by House of Sport's independent café provider, Café Central. An option for self-catering is also available. A private room will be provided for up to an 1.5 hours for
catered
(30 minutes after the session) and 2 hours for
self-catered
(1 hour after the session).
PRICES
Price: £150 The football birthday party is priced at £150 for up to 15 children (aged 5 or above). If the number of children exceeds 15, or the children are aged 4 and under, an extra coach will be required for a fee of £24 for up to 30 children. For catering, the cost is just £6 per head, this fee will need to be paid directly to Café Central. To discuss catering options with the café, contact Sally (café owner) directly on 07912 293250. Self catering is available at no further cost!
Extras:
Invitations, certificates and medals are included in the price. Come and collect your invitations in advance!
HOW TO BOOK
To book or enquire, call us on 02920002555 or email zoe@cardiffcityhouseofsport.co.uk.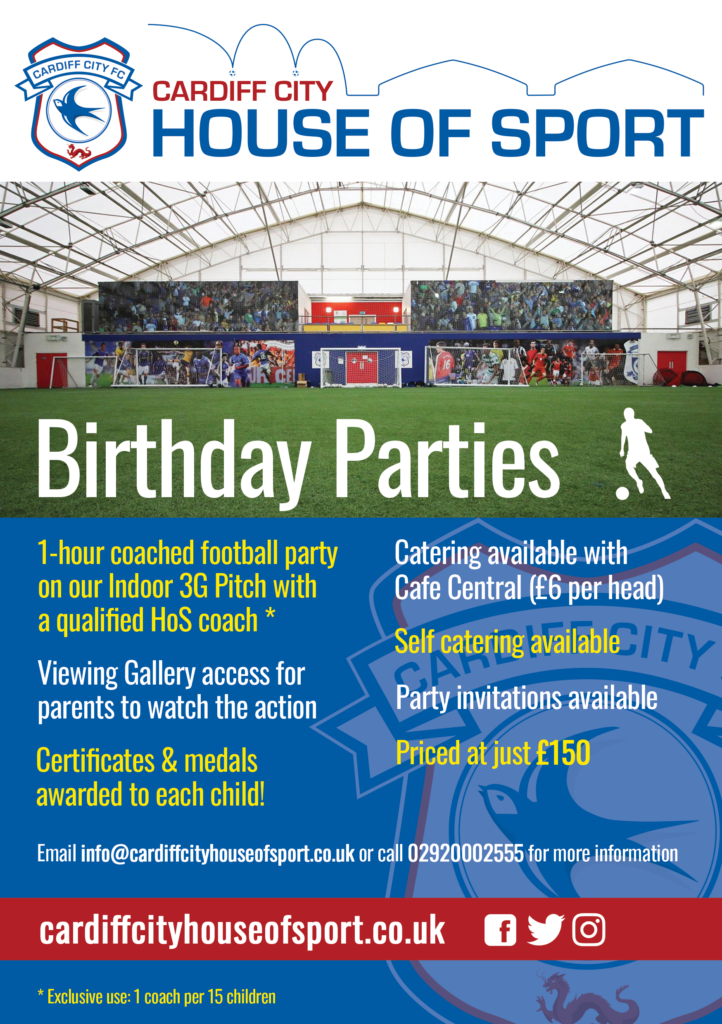 Get in touch
We hope you like what you see! Our team are always on hand to help you with any enquiries about our facilities and bookings. Don't hesitate – get in touch today!