Access & Parking
AT HOUSE OF SPORT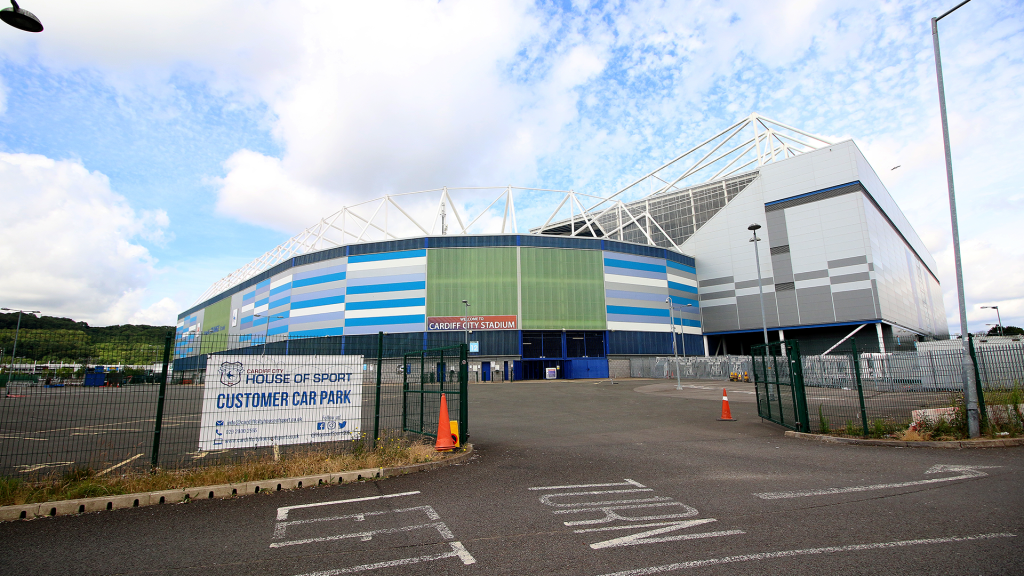 Access & Parking information for Cardiff City House of Sport and Cardiff International Sports Campus:
GENERAL PARKING
If you're travelling to one of our facilities at Cardiff City House of Sport via Clos Parc Morgannwg (CF11 8AW), our designated customer car park is located in the away compound of Cardiff City Stadium. Street parking is also available.
For any of our facilities at Cardiff International Sports Campus via Leckwith Road (CF11 8AZ), a large car park is available for visitors. Alternatively, street parking is also available on Lawrenny Avenue (CF11 8BR).
Please respect our wheelchair users by not parking on a dropped kerb. Wheelchair users need access to our facilities on a regular basis.
RETAIL PARK
Please do not park in the retail park next to Glamorgan Archives. There are hundreds of spaces available in our designated car park. Please read the signs and avoid getting fined.
MATCHDAY INFO
Cardiff City Football Club and the Welsh National Football Team play their home matches at Cardiff City Stadium. On matchdays, access will be restricted for all House of Sport visitors as our customer car parks will be completely out of bounds.
Street parking on Clos Parc Morgannwg will be extremely limited, so we advise arriving at our facilities as early as possible. Once all spaces have been taken you'll need to find alternative parking.
If you're using one of our facilities at Cardiff International Sports Campus, a small section of the car park will be coned off for you. Stewards will be on site to assist.
For all bookings that are due to take place on a matchday, we'll contact you (the organiser) to make you aware of the parking complications. We'll give you the option to cancel, but please let us know at least a week before your booking. It's your responsibility to relay the message to those attending your session.
RESPECT our neighbours
Parking on residential property is strictly prohibited and any perpetrators will be reported. Please respect our neighbours and refrain from parking across the road.
matchday & event parking
When a large event is taking place at Cardiff City Stadium, such as a football match or concert, our car park at Cardiff International Sports Campus via Leckwith Road (CF11 8AZ) will be available for fans. Please arrive as early as possible to guarantee a space.
Parking spaces will be priced at a maximum of £10 per car.
PLEASE NOTE: The gates to this car park will close 1 hour after the match or event has ended. All vehicles are left at owners risk. Cardiff City House of Sport will not take any responsibility for any theft or damage.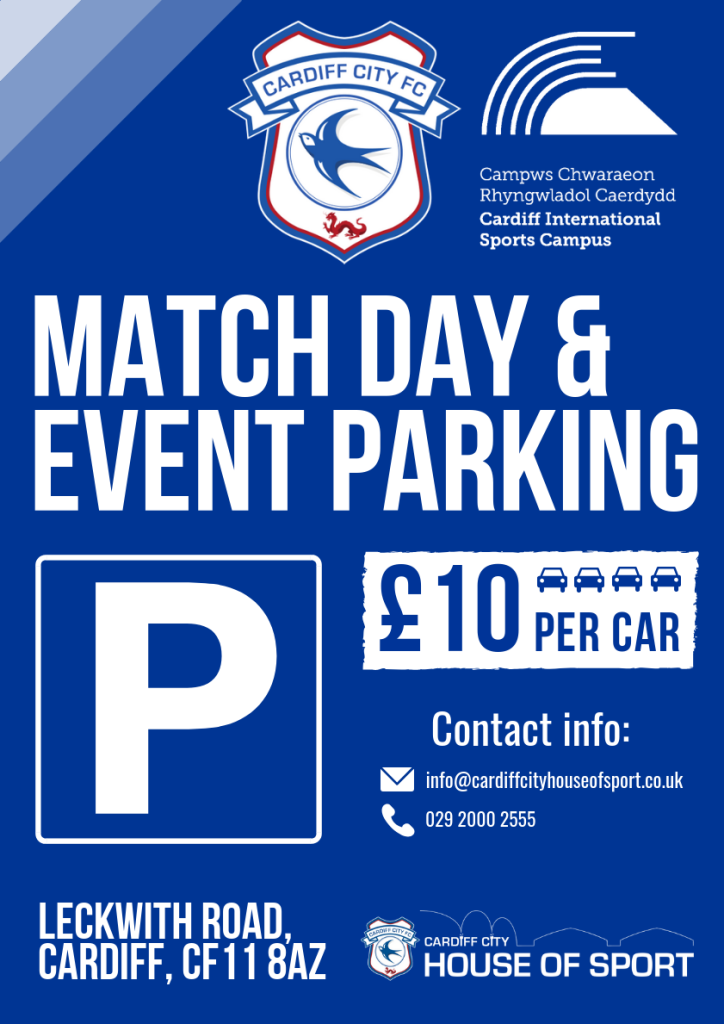 CONTACT
For any enquires, please call us on 02920002555 or email info@cardiffcityhouseofsport.co.uk.
Get in touch
We hope you like what you see! Our team are always on hand to help you with any enquiries about our facilities and bookings. Don't hesitate – get in touch today!