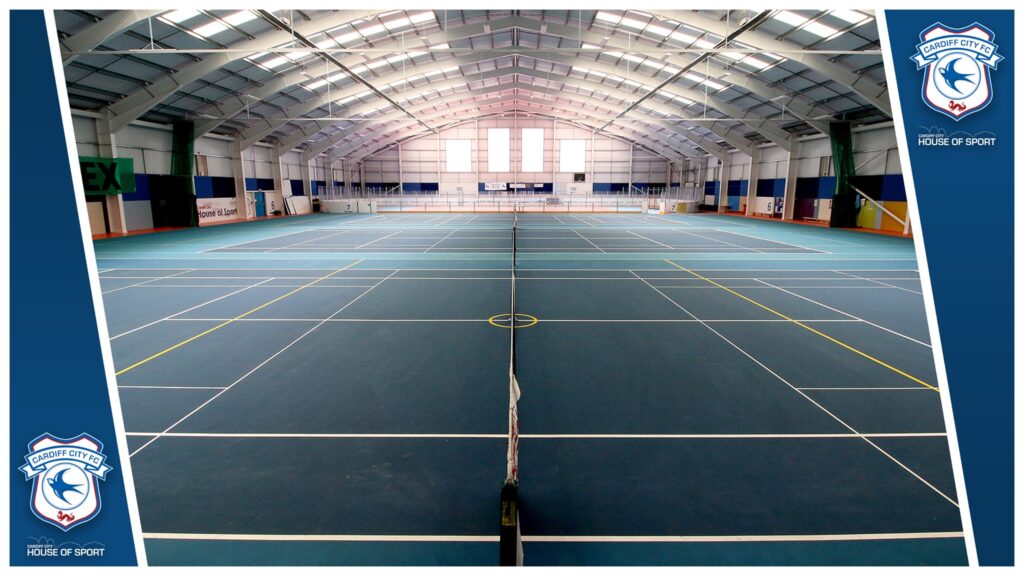 Cardiff City House of Sport regrets to inform all tennis participants that we will no longer have tennis courts situated in House of Sport 3 as of June 2022, due to the upcoming redevelopment of this facility.
We have thoroughly enjoyed hosting a wide range of tennis participants and partners since the launch of House of Sport 3 in 2016. We are looking to reinstate tennis at House of Sport alongside future facility redevelopments, however we are currently unable to give a timescale for these changes.
We sincerely apologise for any inconvenience this may cause in the interim. Please continue to follow our social media platforms for any updates regarding tennis and our other developments.
Tennis courts will remain available to book until the start of June 2022.
CONTACT
Main telephone line:
(029) 2000 2555
General enquiries:
info@cardiffcityhouseofsport.co.uk
Bookings Coordinator, Victoria Rich:
victoria@cardiffcityhouseofsport.co.uk
Bookings Assistant, Zoe Hyde:
zoe@cardiffcityhouseofsport.co.uk
Office Manager, Rachel Griffiths:
rachel@cardiffcityhouseofsport.co.uk

Sports Area Manager, Liam Waddingham:
liam@cardiffcityhouseofsport.co.uk

Social Media Executive, Jon Wilson:
jon@cardiffcityhouseofsport.co.uk