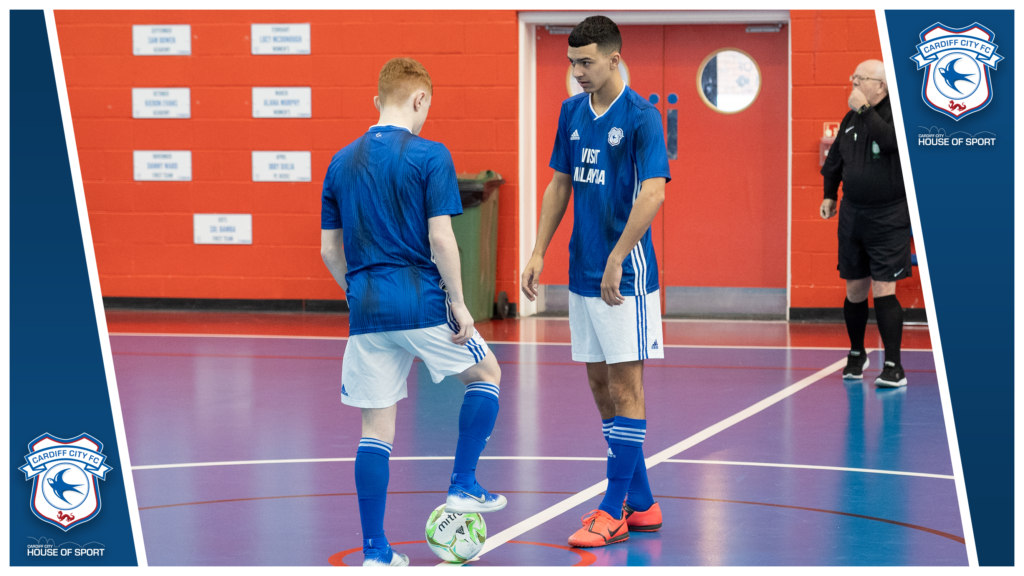 Study and represent the Bluebirds with Cardiff City FC Foundation's Future Pathways programme at Cardiff City House of Sport!
Future Pathways is a post-16 education programme which combines educational studies with sport in a unique environment and supports young people to progress into education, employment and training. Cardiff City FC Foundation offers a Traineeship, BTEC Level 1, 2 & 3 and Foundation Degree.
TRAINEESHIP
The structure of the Traineeship Engagement course is the perfect balance between classroom-based learning and practical activities.
The Traineeship Engagement course provides young people with the advice, techniques and experience to become work-ready or progress into further education.
The Foundation focuses on developing soft skills within a flexible environment to help unlock each student's potential and place no pressure on achieving qualifications.
The Traineeship Level 1 course allows young people aged 16-19 to combine their studies with practical sessions. The course is a natural progression for students completing the Traineeship Engagement course.
BTEC LEVEL 2 & 3
The structure of the BTEC Level 2 course is the perfect balance between classroom-based learning and practical activities.
The Foundation offers their students a relaxed atmosphere to learn and the opportunity to transfer what they've learned in the classroom through structured, practical training sessions.
The BTEC Level 3 Extended Diploma in Sport Performance & Excellence is a unique course where students can further their love of sport and passion for learning.
FUTSAL
One of the most unique aspects of the Future Pathways programme is that students time is split between theory and practical learning.
Futsal is an exciting, fast-paced small-sided football match, the game places a large emphasis on technical skill-and-ability in situations of high pressure.
Cardiff City House of Sport boasts 3 modern Futsal courts where students represent Cardiff City FC in the Association of Colleges Futsal League, playing against Premier League and English Football League opposition on a weekly basis.
Male and Female teams have recently tasted success, winning the South West Division Title, and the Girls Futsal Shield.
FOUNDATION DEGREE
The Foundation Degree in Community Football Coaching and Development offers a variety of exciting career paths within the football industry.
The Foundation works closely with their partners, the University of South Wales to ensure that you have the very best learning experience.
All lectures, seminars and tutorials are delivered through the online learning platform, in a supportive environment.
Smaller classrooms allow for more personalised learning to take place. Their tutors are able to dedicate a great deal of support to each student.
Alongside the academic element of the course, students will complete up to 200 hours of voluntary coaching within the community, working with Cardiff City FC Foundation and Cardiff City FC Academy staff.
This course allows you to study for a third year to achieve a full Bachelor level qualification.
SIGN UP
Find out more through the Foundation's Virtual Open Day!
For all Future Pathways enquiries, please contact Matthew Pugh (Education Coordinator):
Matthew.Pugh@cardiffcityfc.org.uk
CONTACT
Main telephone line:
(029) 2000 2555
General enquiries:
info@cardiffcityhouseofsport.co.uk
Office Manager, Rachel Griffiths:
rachel@cardiffcityhouseofsport.co.uk
Bookings Coordinator, Victoria Rich:
victoria@cardiffcityhouseofsport.co.uk

Sports Area Manager, Liam Waddingham:
liam@cardiffcityhouseofsport.co.uk

Social Media Manager, Jon Wilson:
jon@cardiffcityhouseofsport.co.uk