Matchday Info
Access & Parking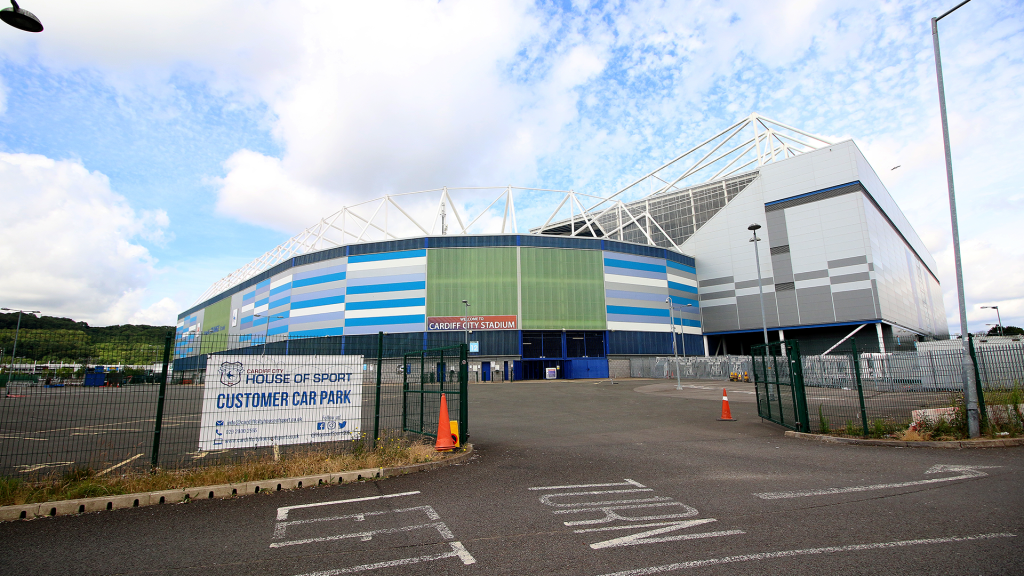 The 2019/20 football season is well underway! This also means parking restrictions for Cardiff City House of Sport visitors on matchdays. You can view Cardiff City FC's full fixture list here. For international fixtures, click here.
Customers & Visitors
Our designated customer car park located in the away compound of Cardiff City Stadium (labelled 'E' on map above) is out of bounds on all Cardiff City and Wales match days to accommodate away supporters.
Limited parking is available on Clos Parc Morgannwg (CF11 8AW), as well as a limited number of spaces behind House of Sport 3 at the end of the road. Stewards will be on site to assist.
We advise that customers don't book with us on matchdays to avoid any parking issues.
MATCHDAY PARKING (FANS)
Parking will be available for fans on every Matchday at Cardiff International Sports Campus via Leckwith Road (CF11 8AZ). Make sure you arrive as early as possible to guarantee a spot.
Parking spaces will be priced at a maximum of £10 per car (price drops depending on attendance expectancy).
Pre-bookings not available.
PLEASE NOTE: Gates to this car park will be LOCKED 1 hour after the final whistle. Please make sure you vacate with your car immediately after the match, as the gates won't re-open until the next morning.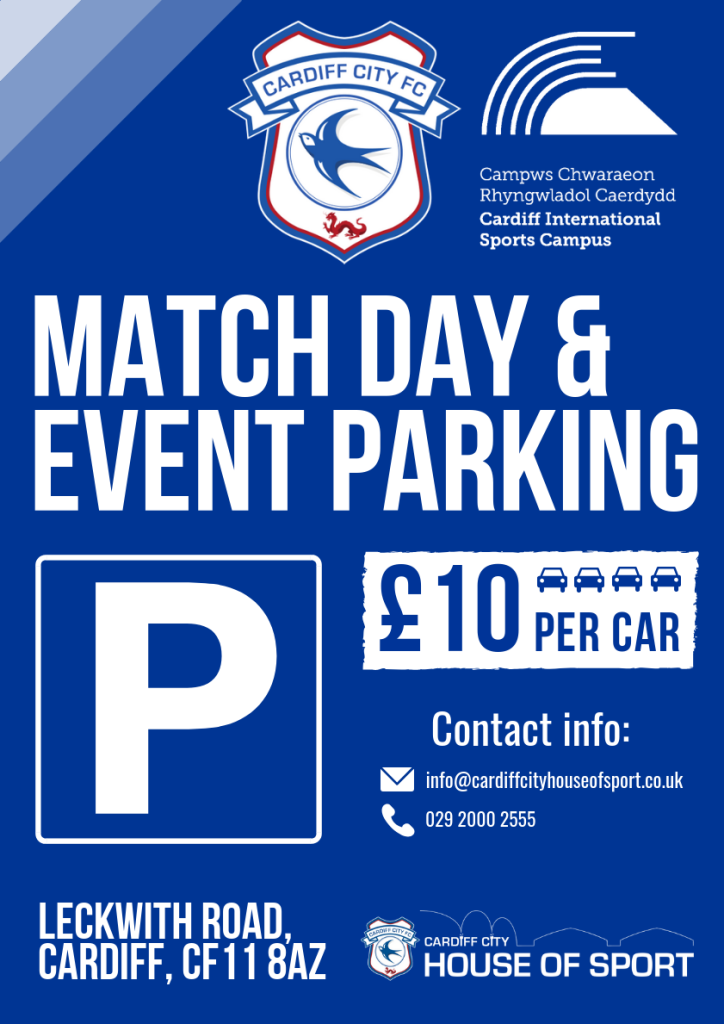 CONTACT
For any enquires, please call us on 02920002555 or email info@cardiffcityhouseofsport.co.uk.
Get in touch
We hope you like what you see! Our team are always on hand to help you with any enquiries about our facilities and bookings. Don't hesitate – get in touch today!