COVID-19 Info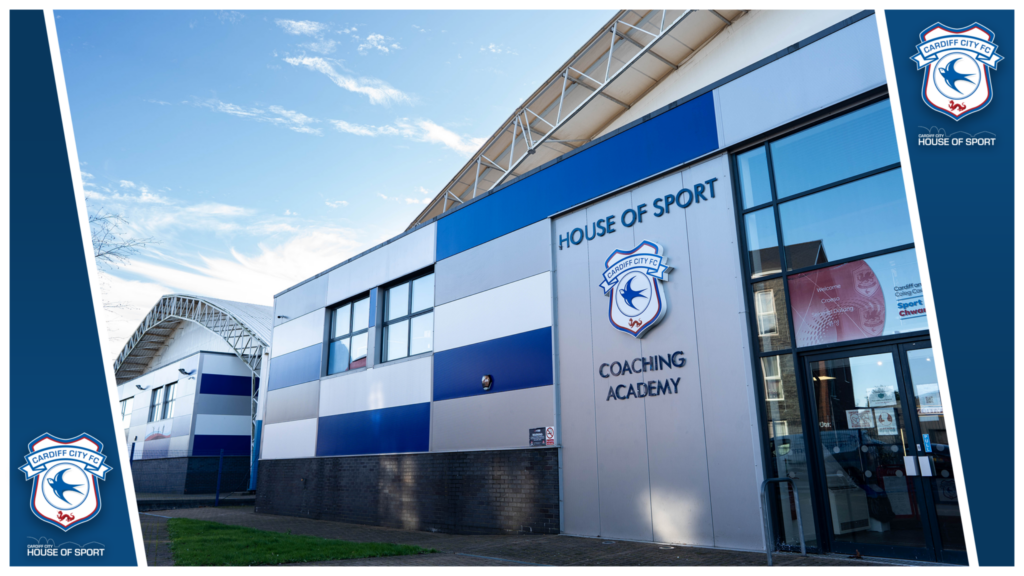 Wales to move back to alert level zero by the end of January: https://gov.wales/coronavirus
Latest Information (14 January)
Cardiff City House of Sport is legally bound to abide by the current alert level two restrictions imposed by Welsh Government:
A maximum of 30 people can attend indoor events and a maximum of 500 people at outdoor events.
Wear a face covering in all indoor public places (unless playing a sport).
2-metre social distancing is required in all public premises.
All organised events must be organised by a responsible body and have a risk assessment.
From 21 January (Wales moves to alert level zero for outdoor activities)
There will no longer be any legal limits on the number of people that can meet outdoors.
COVID Pass needed for large outdoor events.
From 28 January (Wales moves to alert level zero for indoor activities)
No legal limits on spectators or attendees.
Social bookings to resume (non-organised sport).
COVID Pass needed for large indoor events.
2-metre social distancing no longer required.
Face coverings still mandatory in indoor public places (unless playing a sport).
The full move to alert level zero will be dependent on the public health situation continuing to improve.
Sports Governing Bodies COVID-19 Updates
Sports governing bodies in Wales with their own specific set of rules and guidance will also be in place at Cardiff City House of Sport during the pandemic. For example, football sessions will be in accordance with FAW guidelines. Please click on the links below for more information.
Football Association of Wales (FAW): https://www.faw.cymru/en/covid-19/
Welsh Athletics: https://www.welshathletics.org/en/page/return-to-athletics
Basketball Wales: https://basketball.wales/basketball-wales/basketball-wales-covid-19-hub/
Hockey Wales: https://www.hockeywales.org.uk/covid-19
Tennis Wales (LTA): https://www.lta.org.uk/about-us/tennis-news/news-and-opinion/general-news/2020/march/coronavirus-covid-19—latest-advice/#Wales
Wales Netball: https://walesnetball.com/c19
Welsh Rugby Union (WRU): https://community.wru.wales/news/
Wales Rugby League (WRL): https://wrl.wales/covid-19
SOCIAL BOOKINGS
Cardiff City House of Sport will not be taking "social" bookings until Wales is back at alert level zero. "Social" bookings refer to bookings that are not "organised" by a sports club or organisation.
All clubs and organisations must provide COVID-19 risk assessments to be signed off by CCHOS staff before their session, otherwise the booking cannot go ahead. Contact us for more information.
HOUSE OF SPORT RULES
All users are required to temperature check and sign-in upon entry.
All visitors, students and members of staff are required to wear a face covering when indoors, unless taking part in an activity (i.e playing a sport).
Social distancing (2-metres apart) must be observed where possible.
All users must enter and exit via the one-way system.
Track & Trace is collected via the booking system by the lead organiser – the NHS Track & Trace app QR code is also placed on the entrance door.
You must stay away from our facilities if you (or anyone in your household) have any symptoms of COVID-19.
The main symptoms of coronavirus are:
a high temperature – this means you feel hot to touch on your chest or back
a new, continuous cough – this means coughing a lot for more than an hour, or 3 or more coughing episodes in 24 hours (if you usually have a cough, it may be worse than usual)
a loss or change to your sense of smell or taste – this means you've noticed you cannot smell or taste anything, or things smell or taste different to normal
For full NHS guidance on COVID-19: https://www.nhs.uk/conditions/coronavirus-covid-19/
Information on this page will be updated upon further announcements from Welsh Government.
CONTACT
Main telephone line:
(029) 2000 2555
General enquiries:
info@cardiffcityhouseofsport.co.uk
Office Manager, Rachel Griffiths:
rachel@cardiffcityhouseofsport.co.uk
Bookings Coordinator, Victoria Rich:
victoria@cardiffcityhouseofsport.co.uk

Sports Area Manager, Liam Waddingham:
liam@cardiffcityhouseofsport.co.uk

Social Media Manager, Jon Wilson:
jon@cardiffcityhouseofsport.co.uk
Get in touch
We hope you like what you see! Our team are always on hand to help you with any enquiries about our facilities and bookings. Don't hesitate – get in touch today!