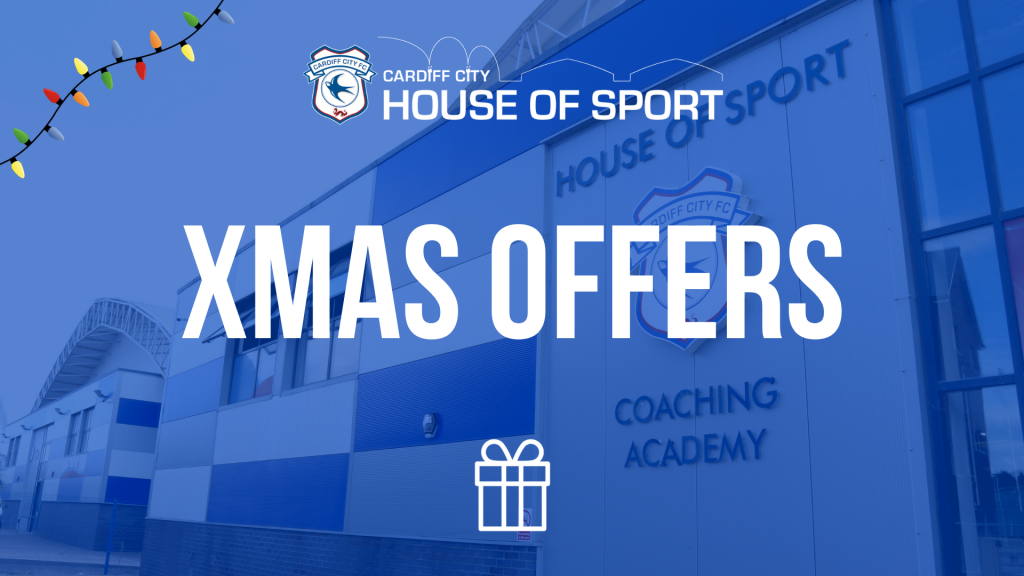 UPDATE (30/12/18): OFFERS HAVE NOW EXPIRED.
Looking for a great deal at one of our facilities? We are offering half price rates on some amazing House of Sport facilities this month (only applicable on assigned dates).
Full list of new prices:
Indoor 3G: £60 per hour
Multi-sport courts: £24 per hour (50% off)
Tennis courts: £10 per hour (50% off) before 5pm only
Roller rink: £25 per hour (50% off)
Air Dome 3G: £55/£90 (half/full pitch)
Outdoor 3G: £40/£60 (half/full pitch)
Full list of dates (attached to facilities):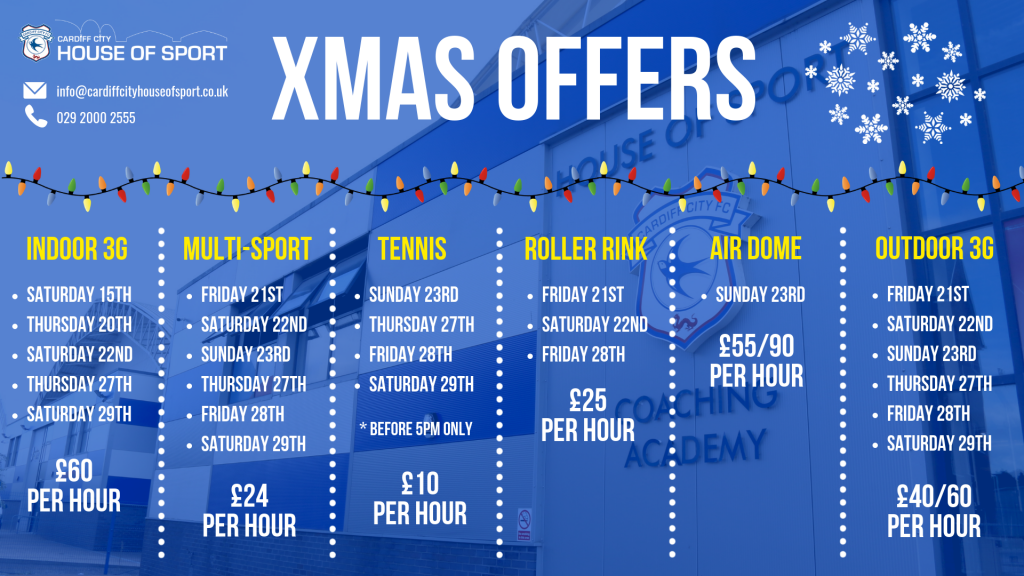 Closing times:
Our closing times are slightly changing over the Christmas period to fit in with current staff schedules and sessions currently booked in at House of Sport:
December 1st-20th: 08:00-23:00
21st: 08:00-20:30
22nd: 08:00-18:00
23rd: 08:00-23:00
24th: CLOSED
25th: CLOSED
26th: CLOSED
27th: 08:00-20:30
28th: 12:30-21:30
29th: 12:00-20:00
30th: CLOSED
31st: CLOSED
January 1st: CLOSED
Contact:
For all enquiries and bookings, call 029 200 2555, or email info@cardiffcityhouseofsport.co.uk.