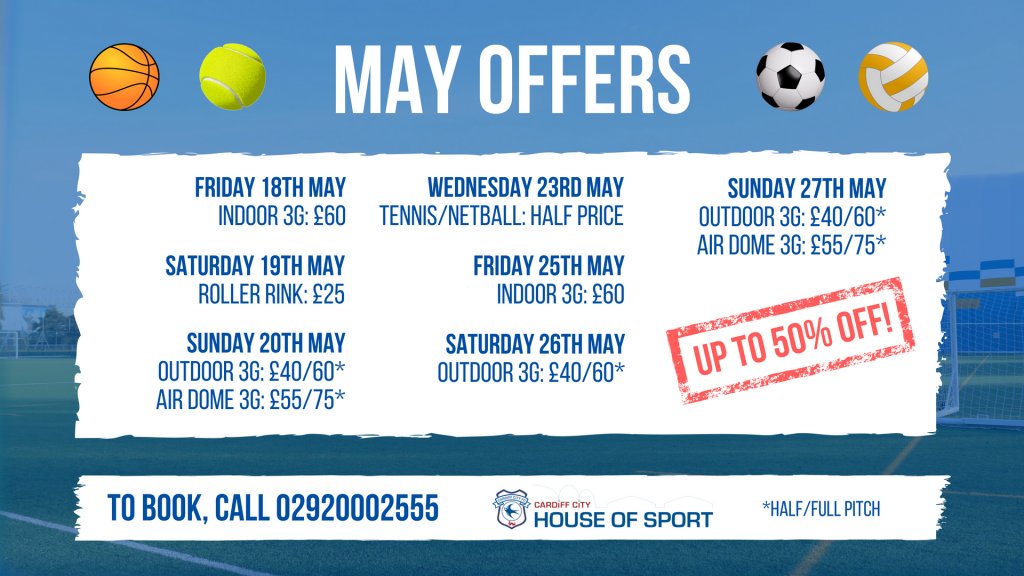 Cardiff City House of Sport have some exclusive offers over the next couple weeks!
Looking to use one of our 3G pitches, tennis courts, netball courts or our roller rink? Take advantage of some of our exclusive offers of up to 50% off!
Offers:
Indoor 3G pitch: £60 per hour
Outdoor 3G pitch: £40/60 per hour
Air Dome 3G pitch: £55/75 per hour
Tennis courts: £10 per hour
Netball courts: £24 per hour
Roller rink: £25 per hour
Please note: These offers are only applicable for the dates set on the poster above.
For all enquiries, call us on 02920002555, or email info@cardiffcityhouseofsport.co.uk.