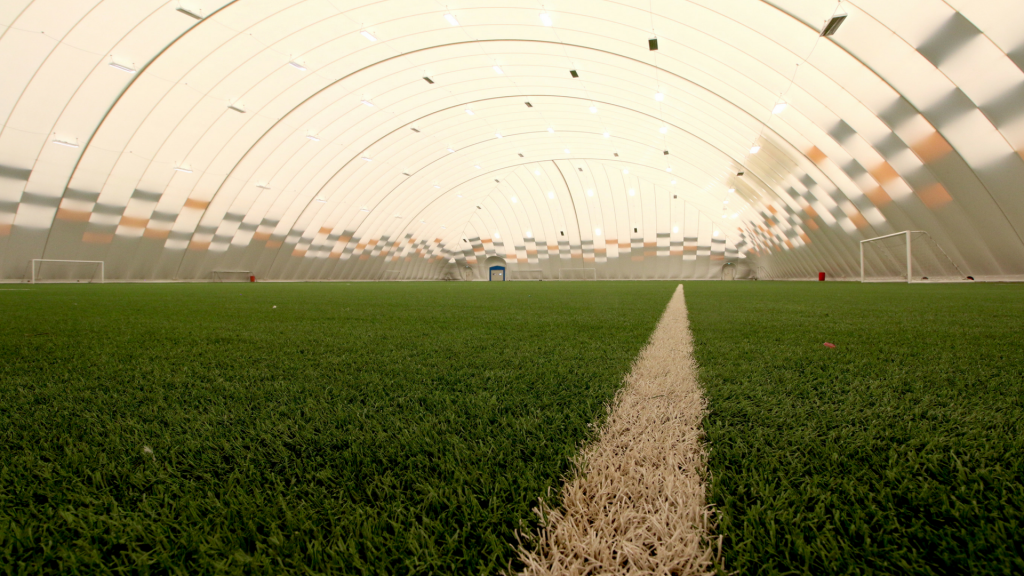 Cardiff City House of Sport have partnered up with Mini Football Leagues yet again to bring the best 7-a-side football league in Cardiff to the Air Dome.
Mini Football Leagues is one of the most exciting 7-a-side football competitions in Cardiff. Matches will be played every Sunday from 23rd September 2018, running over a period of 2-3 months (full fixture list to be announced after all teams have completed signing up).
Teams Wanted
We are currently looking for teams to sign up for the next season's tournament. Scroll down for sign up info.
Players can enjoy the chance at House of Sport's state-of-the-art Air Dome 3G pitch, one of the finest football venues in Wales, at an affordable price.
Sign up deadline date: Tuesday 18th September 2018.
Match Day
All matches at the Air Dome will be played between 2pm and 5pm. Duration of each match will be 40 minutes long, 20 minutes per half, as well as a 5 minute half-time break.
Fixtures, leagues and kick off times will be confirmed on Wednesday 19th September.
Video Highlights
House of Sport's Social Media Executive, Jon Wilson, will be attending each date to cover matches over the season. Every team will be filmed at least once during the season and video highlights will be available to view via House of Sport's Facebook page and YouTube page.
For any enquiries or requests, please email jon@cardiffcityhouseofsport.co.uk.
Deposit & Payment Info
Weekly fee: £28 per team.
A deposit of £56 will need to be paid in cash on the first game of the season (Sunday 23rd September).
Teams that fail to attend on any match day will still be charged £28 for that week upon return.
Prizes & Added Extras
The eventual winners of the Mini Football League divisions (Division 1 & Division 2) will be awarded trophies on the final day of the season.
All teams will get the chance to travel to Spain during the Easter Holidays in 2019 to play in the Spanish set-up of Mini Football Leagues for FREE, giving the opportunity to prove your skills abroad!
Sign Up & Contact Info
To sign up a team for this season's Mini Football Leagues, please contact our Sports Area Manager and organiser (Liam Waddingham) via email or mobile.
Email: liam@cardiffcityhouseofsport.co.uk (Liam Waddingham)
Contact number: 07377 381771 (Liam Waddingham)
For other House of Sport enquiries such as bookings, call us on 02920002555, or email info@cardiffcityhouseofsport.co.uk.