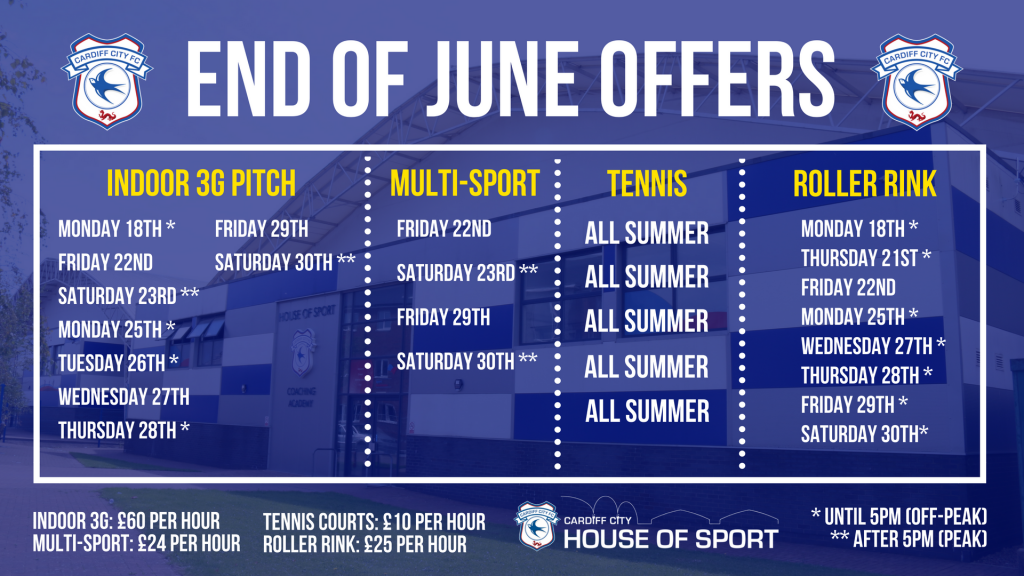 Cardiff City House of Sport are happy to announce some amazing deals across all facilities commencing the end of June.
Customers can look to take advantage of our discounted rates of up to half price on our sporting facilities. The full list of offers (where applicable) are as followed:
Indoor 3G pitch (House of Sport 1): £60 per hour
Multi-sport courts (House of Sport 2): £24 per hour
Tennis courts (House of Sport 3): £10 per hour
Roller rink (House of Sport 3): £25 per hour
Air Dome 3G pitch (CISC): £55/90 per hour
Outdoor 3G pitch (CISC): £40/60 per hour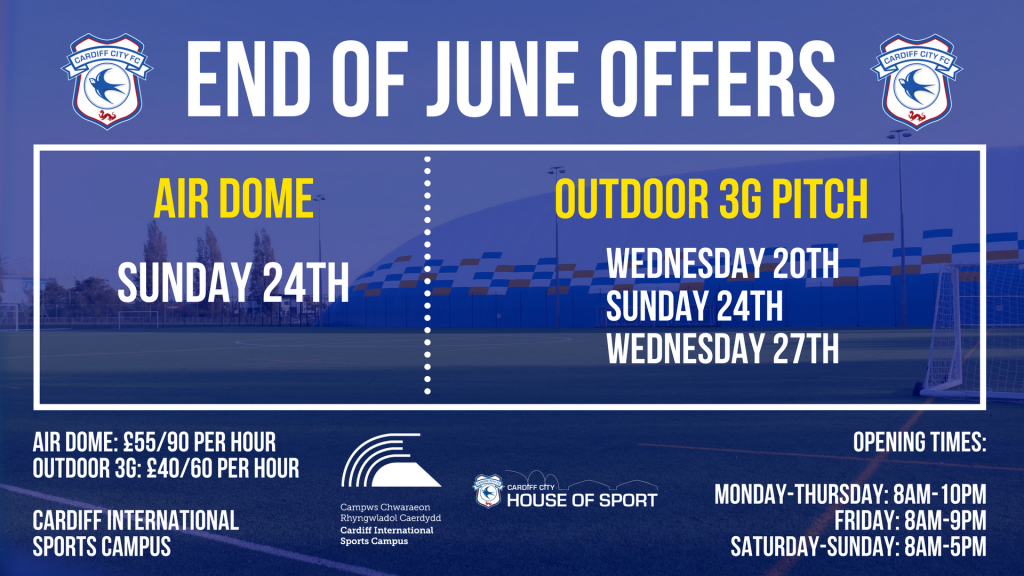 Please note, all offers are only assigned to the correct dates as shown in the graphics above.
For all enquiries or bookings, call 02920002555, or email info@cardiffcityhouseofsport.co.uk.
Social media platforms:
Facebook: https://www.facebook.com/HouseofSportCDF/
Twitter: https://twitter.com/HouseofSportCDF
Instagram: https://www.instagram.com/houseofsportcdf