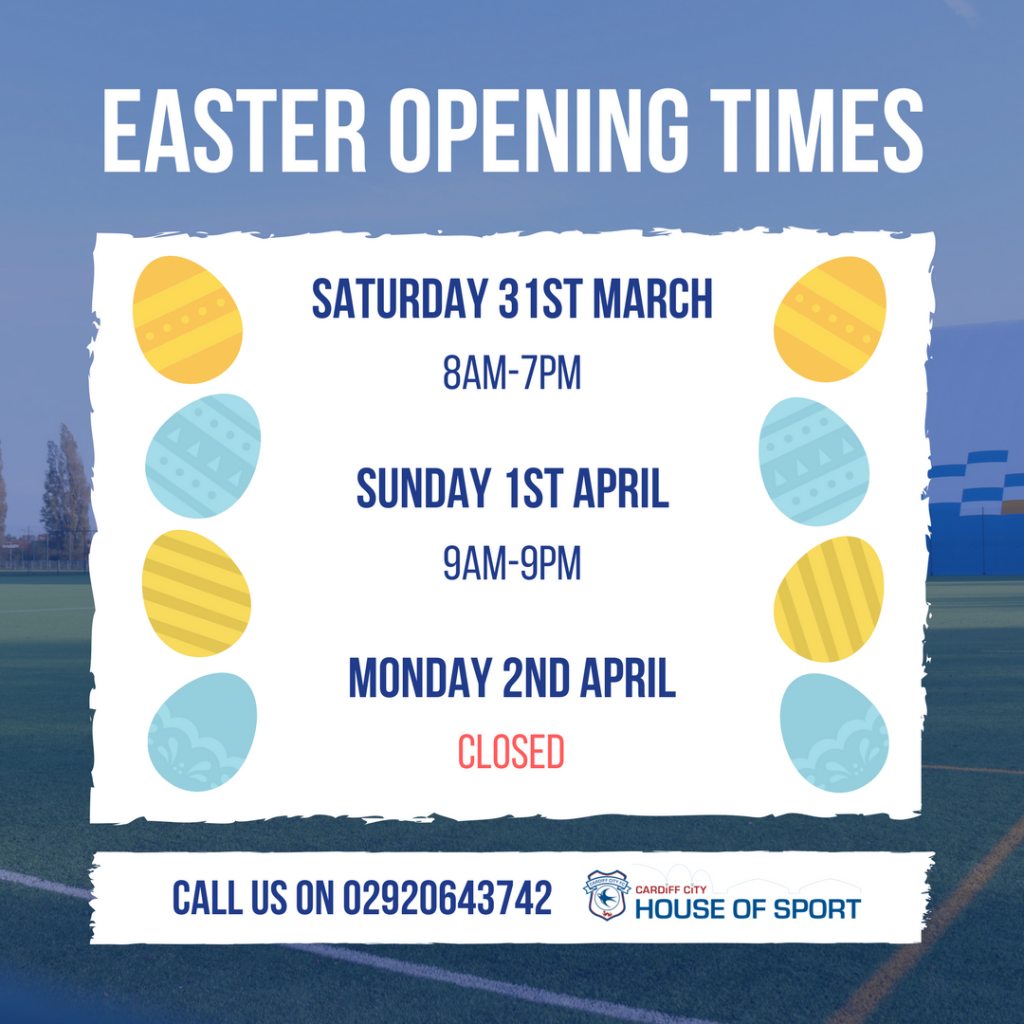 Opening times for Cardiff City House of Sport over the Easter period have been changed.
Opening times:
Saturday 31st March – 8am-7pm
Sunday 1st April – 8am-9pm
Monday 2nd April – CLOSED
Please note:
These times do not apply to Cardiff International Sports Campus, although they will also be closed on Monday 2nd April.
All opening times will return back to the normal as of Tuesday 3rd April.
For any enquiries, email info@cardiffcityhouseofsport.co.uk, or call 02920643742.