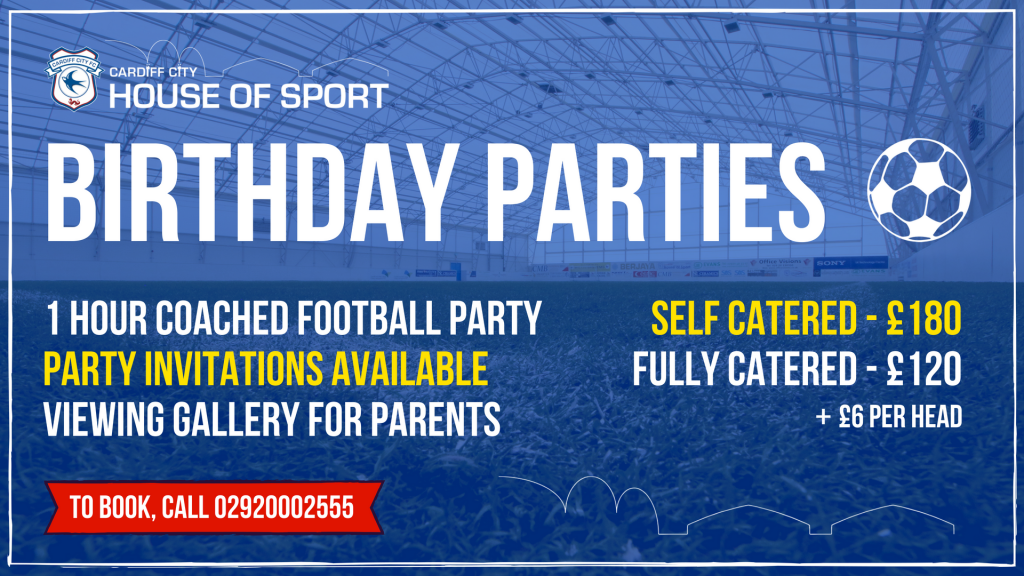 Has your child got a birthday coming up? Cardiff City House of Sport host birthday parties!
Package
Our football birthday parties are based at our indoor 3G pitch. The package includes a 1 hour coached session for up to 16 children, coached by one of our qualified House of Sport coaches.
Parents will be able to watch their children play via our seated viewing gallery, situated upstairs just above the indoor 3G pitch. The viewing gallery is down the hall from Café Central, who provide for fully catered events.
Options
Self-catered – £180
Fully catered – £120 (+ £6 per head)
Please note: If more than 16 children will be attending the party, an extra £20 will be added to the total bill in order to provide another qualified coach.
For all enquiries, call 02920002555, or email info@cardiffcityhouseofsport.co.uk.