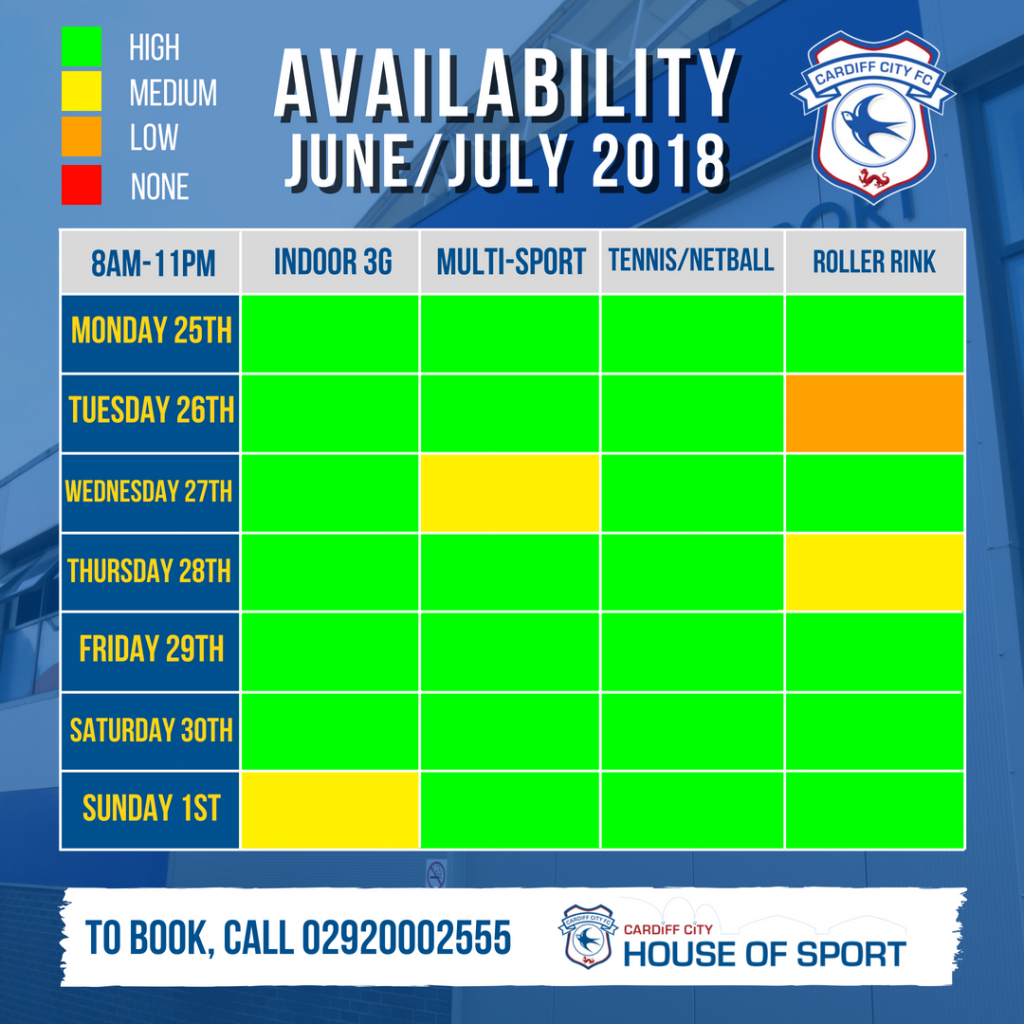 Availability at Cardiff City House of Sport just got that little bit easier for customers and visitors.
Instead of our daily availability updates, you can now view availability for the entire week on all of our social media channels. This way, customers/visitors can plan around our busy times across all facilities.
What do the colours mean?
Green = High availability
Yellow = Medium availability
Orange = Low availablity
Red = No availability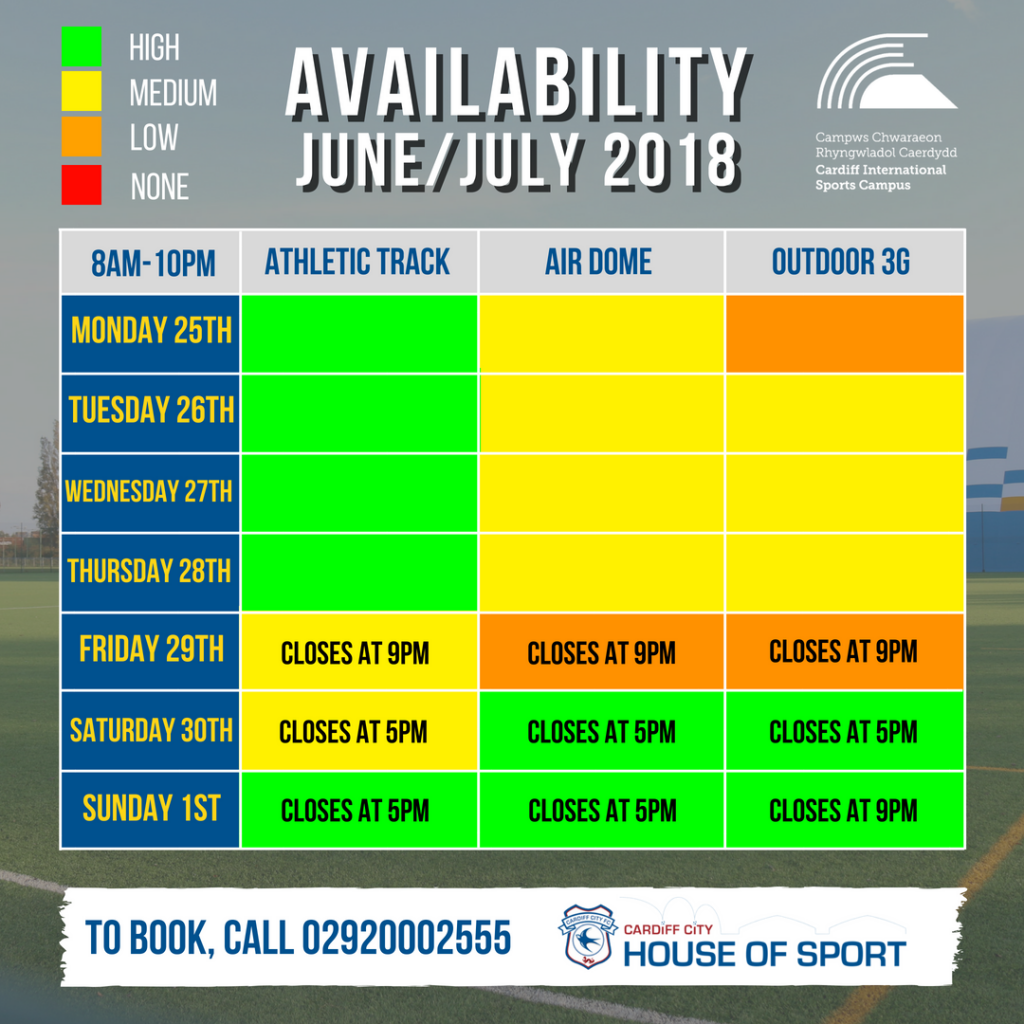 Offers
Keep an eye out on our social media channels for updates on offers, don't miss out on a bargain, with courts available for just half price! Click here to view our end of June offers.
Social media
To keep updated with offers, news and daily activity, follow us on our social media pages!
Facebook – https://www.facebook.com/HouseofSportCDF/
Twitter – https://twitter.com/HouseofSportCDF
Instagram – https://www.instagram.com/houseofsportcdf/
Book with us
To enquire or book with us, call 02920002555, or email info@cardiffcityhouseofsport.co.uk.